As the year draws to a close, the OzHarvest FEAST team want to say… Thank you!
We're so grateful and feel very fortunate to provide teachers with training and resources that educate and inspire students about healthy eating, reducing food waste, and sustainable practices.
2021 has been a difficult year but thanks to the incredible work of teachers delivering the FEAST program and the contribution of FEAST supporters, we've had incredible growth and impact.
I am pleased to report that we now have:

A large number of schools experienced lockdowns and to provide teachers with the confidence to continue delivering the program in a home-school environment and also inspire parents and kids to cook healthy and simple recipes at home, we created new FEAST recipes and activities. This holiday season check out the amazing cooking videos with FEAST Ambassador Colin Fassnidge and his two daughters or try the FEAST activities to encourage creativity and challenge your kids to think about food waste and sustainability!
Hungry for more inspiration? This year we've been spoiled with exceptional cookbooks, bringing to life amazing recipes carefully crafted by students and inspired by what they have learned about food waste and healthy eating during their FEAST journey.
I would like to take this opportunity to share heartfelt thanks that we regularly get from teachers and students with these letters, photos and quotes: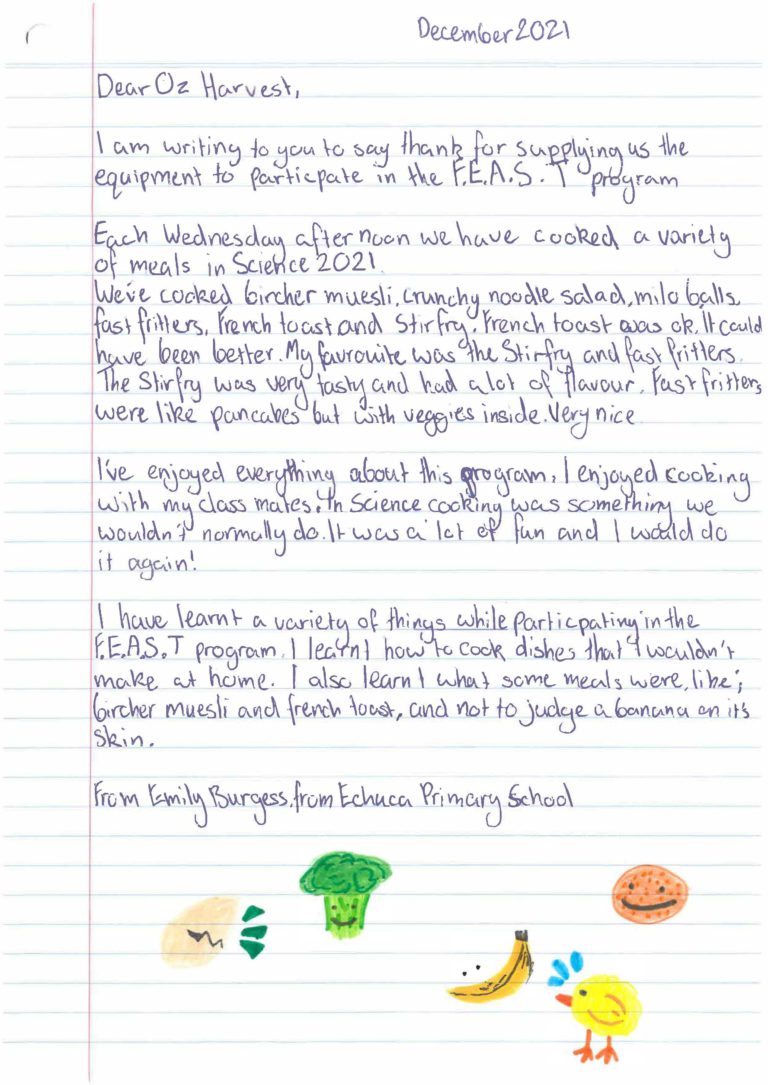 Click on this letter to read more thankyou letters from Echuca Primary School students.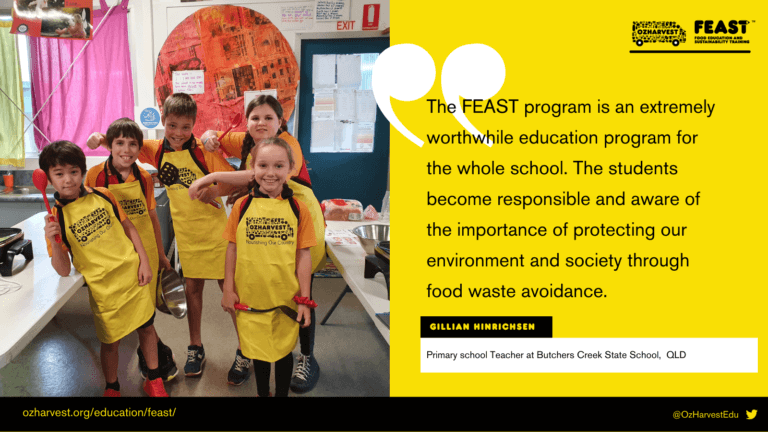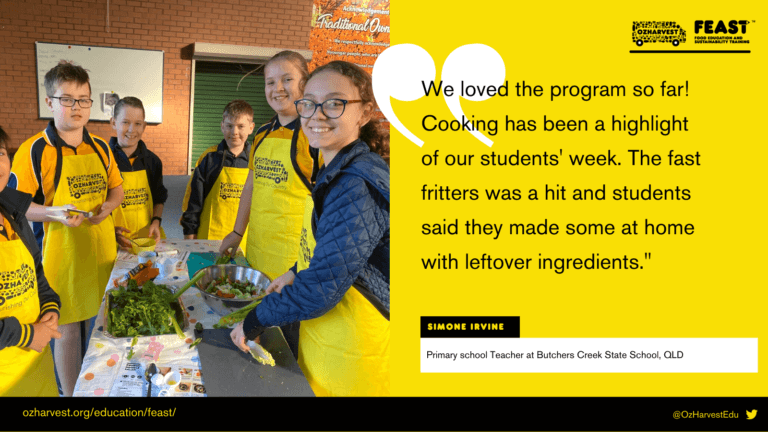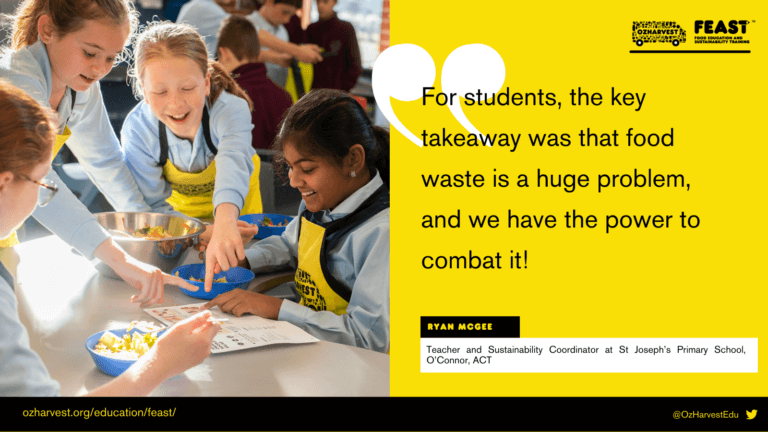 On behalf of the entire FEAST Team and the OzHarvest family, I wish all teachers, educators, school staff, students and their families a very relaxing and restful break over the festive season.
With gratitude,
Amelia Berner, FEAST National Program Manager