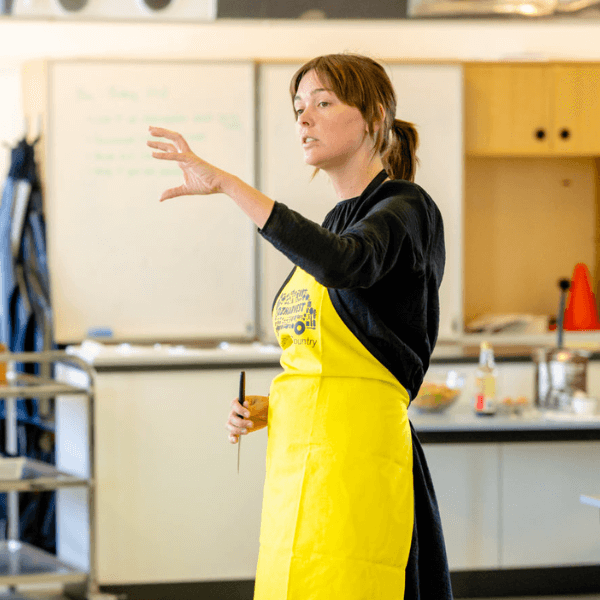 FEAST professional development teacher training inspires, informs and educates teachers to confidently deliver the program.
The online module embraces the latest interactive teaching and learning approach; Solution Fluency and provides instructional videos and practical classroom activities.
For a rich learning experience OzHarvest offers face-to-face training or a 3-hour online professional development that is flexible, affordable and practical to kick start your journey to fight food waste with your students.
Professional development training is provided as part of the funding package for eligible schools. Before signing up for professional development, fill out the registration form to see if your school is eligible for funding.
What they say about FEAST
"It is a great program that students need to complete! The unit of work is fantastic and I will continue to use it every year!!

Michelle Kirkby
Staines Memorial College

"The program is well written and aligns with Australian curriculum. It is a great sustainability unit that embeds healthy eating. It was great to see the students' eating and enjoying vegetables that they had prepared!

Diane Furlonger
Parklands Christian College QLD

"I love the concepts that the students learn as part of the program and the fact it made them more careful about food waste at school. One parent even commented to me about how they made a meal out of all leftovers in the fridge for the family so they did not waste food at home!

Eryn Grady
Arethusa College Forest Lake