FEAST is a 10-week curriculum-aligned education program for primary and high schools, inspiring students to eat healthy food, waste less and become change-makers in their local community.
Students get immersed in hands-on cooking activities in the classroom with our kitchen kits (no kitchen required!) and are tasked with exploring and designing their own recipes to prevent food waste and encourage healthy eating. The program culminates in students sharing their knowledge and skills to engage and educate their school community.
The online learning resources include 10 detailed lesson plans, student worksheets, videos, FEAST recipes and practical cooking guide, with ongoing support from the FEAST team. The program can be adapted to suit your school's needs and can be delivered in an online learning environment.
Teachers are encouraged to sign up to Professional Development provided by OzHarvest through either a professional development training day or a 3-hour online course.
Thanks to support from corporate and philanthropic organisations, financial support is available to help eligible schools undertake the program.
To register your interest in FEAST or find out about school funding, please fill out the registration form.
Why teach FEAST?
FEAST is created from a belief that our education system has an important role to play in building resilient, confident students and encouraging creativity.
Here are five great reasons to teach FEAST:
Brings out the best in students

Encourages healthy eating

Curriculum-aligned and ready to teach

Creates future change makers

A sustainable, teach and repeat program
We've summarised these great reasons to teach FEAST in one document for you here. To help pitch this great program to your Principal, download this one page pdf!
Teach & Repeat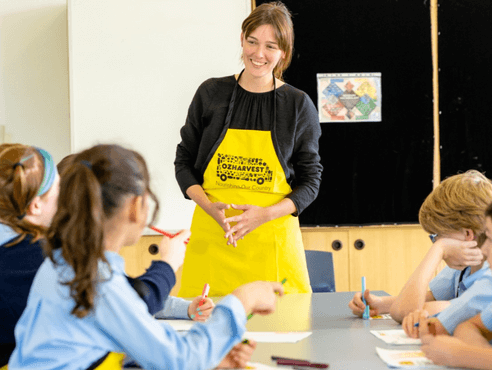 The FEAST program has been designed so it can be repeated every year at no extra cost, with ongoing access to the curriculum resources and additional professional development training if needed. All you need to do is fill out the re-enrolment form as it will help us measure the impact of the program and make sure you'll have access to ongoing support from the FEAST team.
Addressing the Curriculum
Primary School Years 5 & 6

FEAST addresses the Australian Curriculum STEM, English and Health and Physical Education Learning Areas. The production of the cookbook takes students through a design process which develops skills in comprehending and creating procedural texts, measuring and estimating, using fractions, and data collection.

High School Years 7 & 8

FEAST addresses the Australian Curriculum Technologies in Design and Technologies and Food Specialisations content. Students are taken through a design process to learn about the benefits of healthy eating, food waste prevention and produce a design folio which includes a 'Use It Up' Recipe Card, Information Sheet and 'Fight Food Waste' Promo.
Teacher Information Session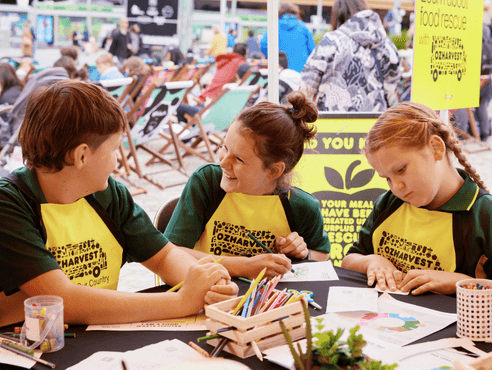 If you're thinking about running FEAST but don't know where to begin, join our 30-minute free online Teacher Information Session. The presentation provides an overview of the program, explains how it addresses the Australian curriculum and details practical components, resources and training available for teachers. These sessions are also an opportunity to meet the FEAST team and ask questions.
The session is held on Microsoft Teams, connection details are emailed after registering.
Register to attend the next information session on the 30 November 2023 at 3:30PM (AEDT).
School Presentation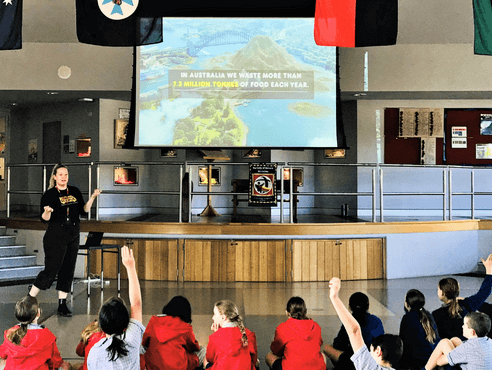 OzHarvest offers Food Waste Education presentations for schools, which can be delivered in person (depending on location) or online. The presentation runs for 30 minutes, including time for questions and engages students on the following topics:
The problem of food waste and food insecurity – globally and in Australia
The environmental impact of food waste
OzHarvest's mission
How to fight food waste at home and school
An Introduction to FEAST
Meet the team
Eva Clarey

WA FEAST

Coordinator

Madison Lucas

QLD, NT, SA & TAS

Education Coordinator

Katharine Balson

VIC FEAST

Coordinator

Hollie Kempton

NSW FEAST

Coordinator

Amelia Berner

National FEAST

Program Manager

Allison Ferguson

ACT/NSW FEAST

Coordinator
Latest news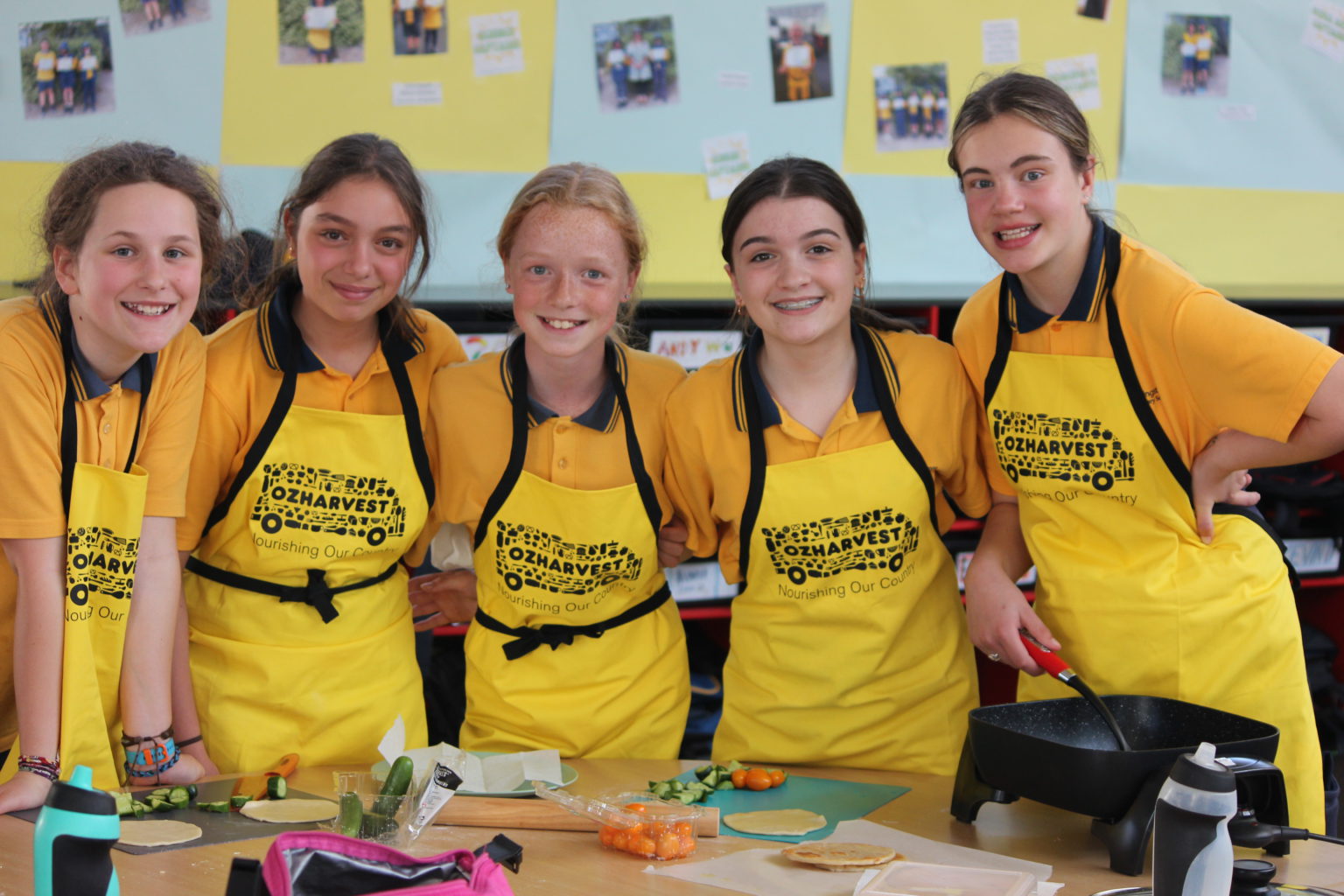 Victoria's Biggest FEAST!
Taking 186 students through the FEAST program in one term may seem near impossible, but Matthew from Livingstone Primary School in Victoria is making it happen! With a bit of planning and coordinating, Matthew has arranged 10 FEAST classes a week this term.
They are only a few weeks into the program, but Matthew has already seen incredible enthusiasm from both students and staff. We sat down with Matthew to ask him a bit more about his FEAST journey so far.