FEAST in Torrens Primary School! teacher Cathy Wyatt was thrilled to see her Year 6 students become change-makers, dedicated to fighting food waste and sharing their new knowledge with friends and family after completing the OzHarvest FEAST program in Term 4 last year.
Report by Michele Ferguson
At the start of the program, which explores the food system, food waste and nutrition, although the students were vocal about sustainability, they couldn't say how they could make a difference other than turning off light switches.
"Through looking at the consequences of food waste and developing their own recipes, students really began to take ownership over what they could do in their homes to reduce food waste. I learned so much myself during the training. FEAST was easy to implement in my classroom and I would absolutely recommend it to other schools," said Ms Wyatt.
FEAST (Food Education and Sustainability Training) is a Year 5 and 6 education program aligned to the Australian Curriculum STEM Learning Areas. Central to the program is the students' immersion in hands-on cooking in the classroom (no kitchen required).
FEAST was introduced to Torrens Primary School in Term 4 last year with 63 students across Year 6 classes participating in the program over five fortnightly sessions. Students used the FEAST kitchen kit to create, prepare and cook their own recipes.
"My students were so involved and excited. Parents contacted me to express how positive they felt about the discussions they were having with their children in regard to solving food waste. I knew it was something that would work perfectly with the curriculum I was in the process of setting up – teaching Food Technology throughout the school," said Ms Wyatt.
The school also runs a science program that covers sustainability and has a school garden where compost from classrooms is collected and used.
Ms Wyatt appreciated the quality of FEAST's online training to support the curriculum, exposing her to the philosophy behind the program. "I was really excited about the curriculum. I liked how it was project-based and provided the students with an in-depth learning experience. The preparation time was relatively minimal, as all the work was downloadable making it easy to print or share electronically with students," Ms Wyatt said.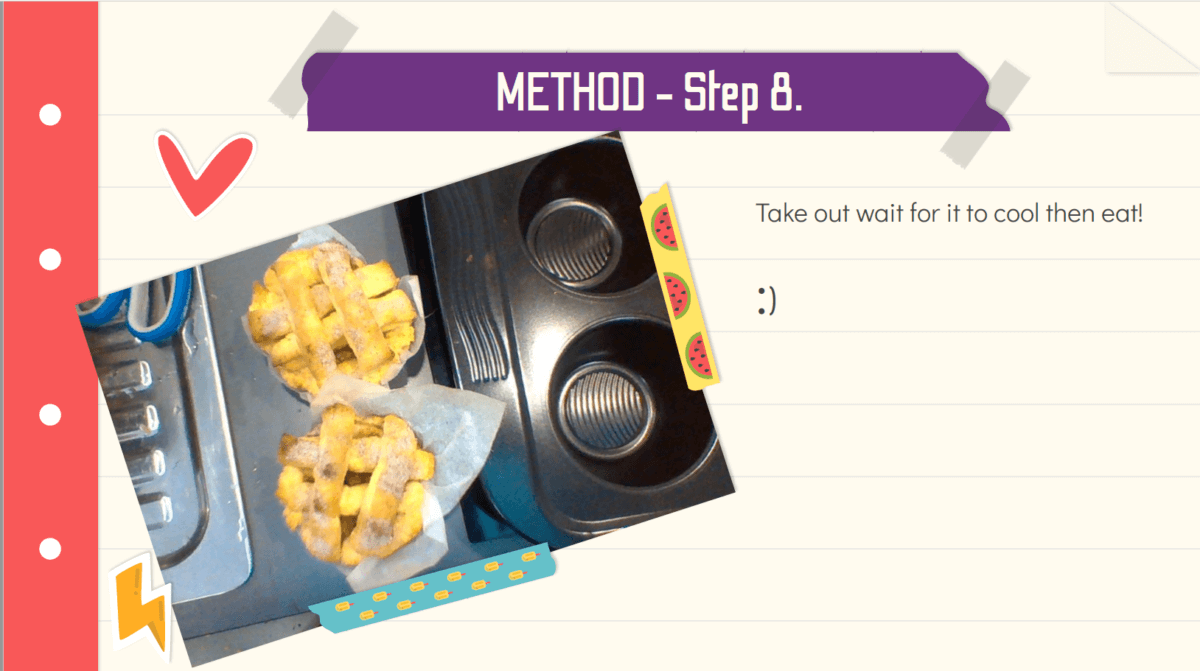 The culmination of the program is the design of a School Cookbook. One of the recipes was this Apple Crumble Pie created by students.
"OzHarvest provided all the training via an online professional development program which was very informative and well-structured. We also received a classroom pack of equipment for our school which we used to supplement what the school already had."
Parents were kept informed about the FEAST program and its activities through the Seesaw for Schools communication app. Many provided positive feedback about the concept of sustainable cooking, revealing that their children had discussed at home what they talked about in class.
"For the students, I believe the main takeaway message was about the immense amount of food waste in our society and it enabled them to be more independent in their cooking. For me to take a step back and see what the students could create was great to see," she said.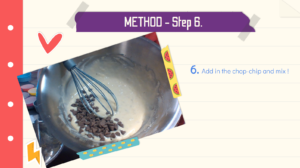 How to make banana choc chip muffins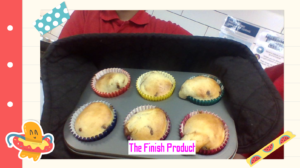 Final result – yammie!
As they created and prepared their own amazing recipes the students expressed some unique insights into food sustainability. Have a look at other school's cookbooks for inspiration.
"FEAST was such a great resource that I was able to implement in my classroom. My students were so involved and excited about participating in the lessons. They took away a renewed sense of responsibility that they had for their part in food waste that they shared with their families. Parents contacted me to express how positive they felt about the discussions that they were having with their children in regard to solving food waste." said Ms Wyatt.