Congratulations to our Feast team! feast has been recognised as a finalist of the banksia foundation sustainability awards 2020, in the Ngo/nfp category.
Reducing waste, repurposing goods and closing loops have emerged as themes among the 33 finalists in Australia's longest running and most prestigious sustainability awards. The Banksia Foundation has today announced the shortlist for the awards, which spans 10 categories and celebrates sustainable development by businesses, communities, individuals and governments. "After what has been an extremely challenging year, we are keen to celebrate those who are striving to make positive change," says Banksia Foundation CEO Graz van Egmond.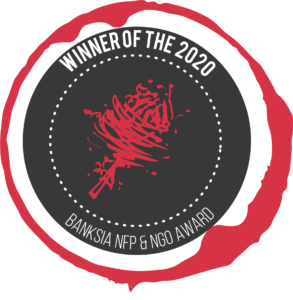 Banksia Sustainability finalist
"Our judges were blown away by the quality of the entries. In spite of COVID-19, change-makers across Australia are innovating and collaborating to do their bit to improve life on the planet."
The impressive crop of finalists also includes projects to restore natural environments, increase renewable energy, build more resilient communities, and more. The winners in each category, including the overall Gold Award and a special Minister for the Environment Award, will be announced at a virtual awards ceremony on March 24.
The Banksia Sustainability Awards are the longest-running sustainability awards in Australia. They are aligned with the United Nations Sustainable Development Goals (SDGs), global goals designed to be a blueprint to achieve a better and more sustainable future for all – something that is more important than ever as businesses, communities and governments continue to respond to the pandemic.
Established more than 30 years ago, the Banksia Sustainability Awards recognise individuals, communities, businesses and government for innovation and excellence in environmental and social stewardship.
Source: https://banksiafdn.com/banksia-sustainability-award-finalists-shine-light-on-waste/
Keep an eye out in this space to find out if FEAST becomes the winner of the Banksia Foundation Sustainability Award on the 24th of March.
OzHarvest FEAST (Food Education and Sustainability Training) Program
OzHarvest developed FEAST, a year 5 and 6 curriculum-aligned program, inspiring kids to eat healthy, waste less and become change-makers in their local community. Like any good FEAST, it's designed to be fun, engaging and filled with good food! Over seven to 10 weeks, students explore and design their own recipes to prevent food waste and increase healthy eating. They create a School Cookbook to educate and engage their community. The curriculum package uses the latest teaching and learning strategies, with access to a range of online resources and training. FEAST aligns to SDGs 2, 3, 4, 9, 12, 13 and 17.