A beautiful synergy is created when two like-minded organisations come together for the greater good. In this tumultuous year of 2020 it is heartening to see OzHarvest's FEAST program running alongside Kreative Koalas in many primary schools.
Read below how schools are running the programs alongside (written by Picture You in Agriculture).
FEAST (standing for Food Education And Sustainability Training) is the flagship program from OzHarvest to teach primary school students about sustainability, food waste and nutrition using hands-on cooking and inquiry-based learning.
Nina Charbon is the education communications coordinator for OzHarvest.
"FEAST started as a pilot program in 2018 and in 2019 went national and since its inception, 220 schools have participated. Most of our schools are funded to do the program, which is adaptable and flexible – for example, it usually takes between 7 and 10 weeks but this can be customised for each school. FEAST is curriculum aligned and ticks a lot of boxes for teachers and schools don't need a kitchen – we can set them up with a kitchen kit and an electric frypan and they can cook in the hall or anywhere convenient. Why wouldn't you do the program?" she says.
Two schools who are participating in Kreative Koalas have done FEAST in previous years – Gardeners Road and Exeter Public – but this is no ordinary year and, in testament to the program's flexibility, adaptations have been made.
"Our school [Gardener's Road] participated in the OzHarvest FEAST program during Term 1 this year. We found FEAST to be very flexible, especially during remote learning (towards the end of Term 1 and the beginning of Term 2). We were able to adapt elements of the FEAST program and still implement learning experiences through online learning platforms, when students were learning from home.
We were hoping to complete the cooking element of the program during Term 3 however, with the department and health guidelines that were in place, we thought it would be best to wait. Now that disruptions and restrictions have eased and more activities have been allowed to go ahead, both students and teachers are looking forward to cooking up a feast (pardon the pun haha)." Suzie Barr – Gardener's Rd Public School teacher.
Young Farming Champion Meg Rice recently interviewed FEAST creator Amelia Berner to learn more about the program and to understand why schools such as Gardeners Road are repeat participants.
"It's about educating kids about healthy eating, food waste awareness and sustainability. In Australia over 7.3 million tonnes of food ends up in landfill each year and one third of this food waste comes from the home. Lessons given to students in the classroom will make big differences in the home and community."
This ethos is mirrored in Kreative Koalas and it comes as no surprise another five schools are participating in both programs this year: Annangrove Public School, Medowie Christian School, Primbee Public School, St Brigid's Primary School and St Mary's North Public School. Here is what the teachers are saying:
"Kreative Koalas and FEAST are complementary programs and we will engage with them side by side to learn more about growing and preparing food in a sustainable way. Foods that we grow in our kindergarten garden (a community project we have begun in our Kreative Koalas program) will be used as much as possible when cooking and preparing meals as part of our FEAST program. We have also put in compost bins as part of our KK project so any food scraps in our FEAST program will go into our compost bins, and back into our gardens in order to grow (organically) more vegetables. Our goal is to create and continue this sustainable cycle." Martha Atkins – Medowie Christian School.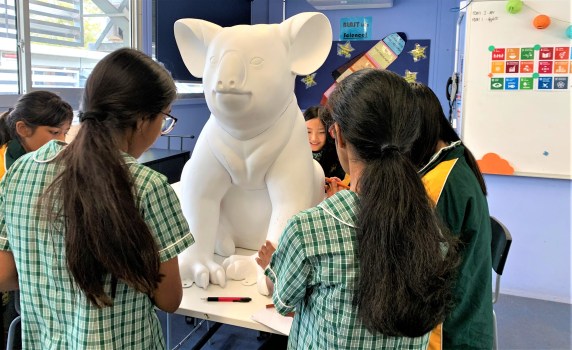 "As soon as we saw the OzHarvest's FEAST program we knew it would be a great supplementary activity to coincide with our Kreative Koala project. Throughout the Kreative Koalas program the students have been sharing their knowledge with their families and I'm sure that this will also happen when we commence our FEAST program next term. Our goal is that we create in our little school what we would like to see happen on a worldwide scale." Johanna Urio – Annangrove Public School.
"For our school, these two programs go hand in hand. With the Kreative Koalas we began looking at SDG 15: Life on the Land. We have looked at land management, food production and sustainability. Our Year 4 students have taken this further with the investigations into habitat loss of our threatened species. We will combine aspects of both programs to educate our students on the benefits to not only themselves, but the wider community as well as native animals. We encourage the students to think globally and see how these small steps they make can have a greater impact. Ultimately, we hope we will be using the vegetables we have grown to make food items for sale in our school canteen." Kirsten Jones – St Brigid's Primary School.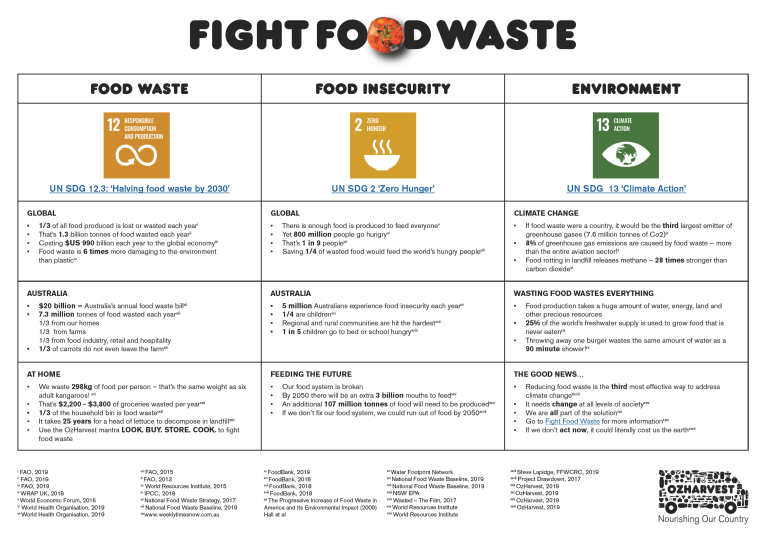 Kreative Koalas and FEAST complement each other, provide ongoing support for teachers and are bringing the United Nations Sustainable Development Goals to the fore. It's great to see like-minded organisations come together for the greater good.
"Both programs understand the importance of encouraging community engagement and provide opportunity for our students to have a voice and take action on important issues," Amelia says.
Register for FEAST in 2021 here.
Register for Kreative Koalas in 2021 here.